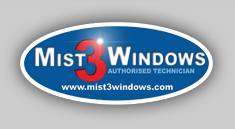 "My Mist3 System Earns Me An Average Of 121% Gross Profit...Read On To Find Out How You Can Do Exactly The Same..."
Dear Entrepreneur,
Hi, my names Wayne Pitt, now you might know my name because I've been in the construction and glazing industry since 1985. I've built up a few successful businesses in that time, but...
Let's be honest, making good money from the glazing business is becoming more and more difficult. The rising price of raw materials year on year, and ecomomic turmoil ahead.
There Is A Way For You To Finally Make Serious Money In The Glazing Industry, the Mist 3 System is literally a business in a box, ready to go
Instead of replacing double glazing units why not just repair them.
Think about it...
MAY 2011 SPECIAL OFFER - PAY DEPOSIT BEFORE 15th MAY, PAY NO VAT! SAVE £520!