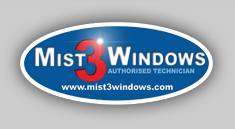 Here's The Full List Of All The Equipment You Walk Away With After Your Course...
If You Had The Time And Knew Where To Source Some Of The Specialist Parts Of This Kit It Would Cost You £3425.

You Get The Complete Kit FREE, As Part Of Your Training

You Get Everything To Enable You To Start Your New Profitable Business As Soon As You Leave The Training Centre.

Interested? Here's What You Need To Do TODAY...
Call 0845 452 0474 To Book Your Training Course. Remember The Low Price Of £5000 Is Only For A Limited Time And Places Are Going Fast.
1

x

Power Dremel

1

x

Drill Bit 2 (Orbital)

1

x

Cordless Dremel

1

x

Vehicle Logo

2

x

Templates

2

x

Safety Display Stickers

1

x

Spay container

1

x

Tool Box

3

x

Spray Tips

1

x

Toughened Tester

3

x

Main Drain Tube

1

x

Mask + Filter

1

x

Magnet

1

x

Box of gloves

1

x

Insert Magnets

1

x

Safety Glasses

20

x

Seals

1

x

Safety Gloogles

1

x

Water Rotary Attachment

1

x

Chemical Spill Kit

1

x

Water Rotary Attachment Tube

1

x

Test Spray

1

x

Drain Initiator

1

x

Manual

3

x

Spray Bottle

Full SetOf

Advertising Templates

5

x

Drill Bit 1

Full SetOf

Starter Stock